About the systems we live in and how we can influence them to serve us better
Zagroda Ojrzanów near Warsaw, Poland
Facilitator: Kathleen Macferran
---
Do you want to know why belonging to communities and organizations is essential for us?
Would you like to bring change to your community or organization?
Are you curious about how default systems define how we are together and affect our actions?
Do you want to find out how we can influence these systems?
Spend 7 days forming and living in a community built on diversity, equality, transparency, trust and co-creation.
---
Who is this training for?
This is a simple question to ask and not an easy one to answer. We want to dedicate this event to people who are part of, or co-create communities & organisations or are connected to such groups.
This training may be of special interest to you if:
You are passionate about human dynamics, systems and structures that foster collaboration and well-being of people who co-create something together.
You want to shape and influence the group around you to foster collaboration and co-creation.
You lead, co-lead or hold a leadership position in a company, community, or formal or informal group of people who do something together.
You want to bring social change into the world no matter how small or how big the change is.
Our dream is to bring together a diverse group of people. We want to learn from each other and explore the potential that lies in differences. Our work is grounded on Marshall Rosenberg's Nonviolent Communication (NVC). However you do not need to be familiar with NVC to participate. We especially welcome you if you have never experienced such a retreat before.
We see a lot of value in this training because we want to:
Actually walk the talk, by using the systems that we'll design together.
Investigate a systemic approach to topics of information flow, feedback, conflict resolution, access to resources, decision making, just to name a few.
Develop and share practical skills in community building.
Explore how to navigate the complexities of our communities on different levels: individual, one-to-one, groups, and systems.
Create a learning environment to practice all of the above and apply these skills in daily life during the workshop and afterwards.
Invite you to co-create our learning community.
Each of us will be given a chance to investigate:
How do our individual actions impact the collective, and how do collective norms influence our individual actions?
What are the critical systems within communities & organisations that help them thrive?
How can we influence and/or co-create systems within communities & organisations to support the well-being of all?
How can we talk about power, influence, privilege, choice and resources in ways that invite all voices to the table and support collaboration?
What inner resources do you want to cultivate to bring your gifts more fully to your community & organisation?
What can be done to transform a community & organization that is struggling into a thriving one?

What is the content?
What makes communities & organisations thrive?
For what purpose do various communities & organisations form?
What are we already doing that creates collaboration, health and harmony in our communities & organisations?
How can we make what's working more visible and stable?
What is missing in our communities & organisations, or what qualities do we want to strengthen to bring about more health, collaboration and peace?
What strategies can we implement to strengthen the communities & organisations we live in?
Who is the facilitator?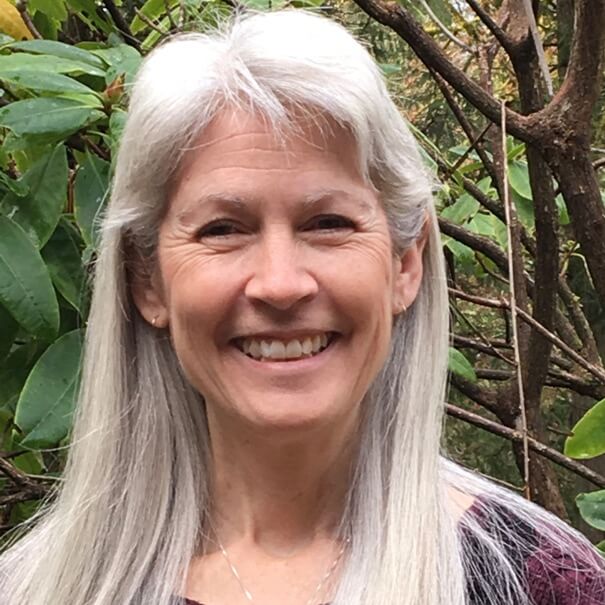 Kathleen Macferran holds a vision for a peaceful, just and sustainable world. She is committed to building a world where peace replaces violence, love replaces hate, equity replaces inequity, and all people live meaningful lives. She has worked internationally with individuals, families, communities, companies, prison inmates and correctional officers and law enforcement employees. She serves as a trainer for the Freedom Project of Seattle, WA, an organization that supports healing connection and restorative communities both inside and outside prison through the strategies of Nonviolent Communication, mindfulness, racial equity and anti-oppression.
Kathleen offers trainings, facilitation, system building and mediation using practical skills that lead to reconciliation with ourselves, our loved ones and our communities. For over 30 years Kathleen has explored ways to restore harmony to communities, including two decades as a music conductor and leader of a nonprofit organization, and seven years as a public school teacher.
Who is hosting the retreat?
The retreat is hosted by a team of 4 people who love to work together.
At the retreat we seek to create a space where:
We all can learn what each of us needs to learn.
We experience the power of a thriving community.
We receive support to face our challenges.
We are able to embrace our strengths.
Here is some brief information about each of us: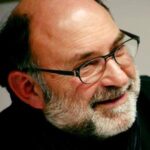 Juergen – has spent more than 35 years in business organisations and takes responsibility in co-creating a housing cooperative in Weimar, Germany.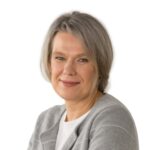 Marta – makes a conscious effort to co-create the world that she wants to live in by leading a kindergarten and offering trainings.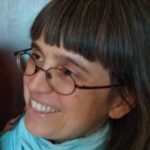 Magda – supports people in mutual understanding and working out solutions that work for everyone; is a parent of young kids.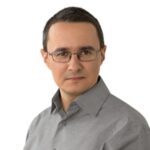 Piotr – is a manager in an IT company, a co-founder of a democratic school, a husband and a father.
How much for the workshop?
We did our best to create ways to contribute that are easy for all of us considering the variety of our individual preferences and prerequisites. Our intention is not to overwhelm you with information and still share our approach to money.
If you are looking for a standard contribution, please choose one of these amounts:
If you are participating as an individual, we ask you to contribute 4000 PLN / 930 EUR.
If you are participating on behalf of a company which covers your cost and you will use these tools in business, we ask you to contribute 8000 PLN / 1860 EUR.
If you want to decide more consciously how much you want to contribute or you are curious about the details of our approach to money or simply you are looking for a different option because the standard one doesn't work for you, please click the panel below to see our proposal. Our approach to money (click here)
For the workshop we accept contributions in both EUR and PLN. Please choose the currency that is most convenient for you. All contribution options are available in the registration form.
Registration
Please fill in the registration form and transfer your contribution within 7 days after sending the registration form. Please use the following bank details:
Company Name: Rubikon Marta Kułaga
IBAN: PL 02 1050 1445 1000 0091 4893 7189
SWIFT: INGBPLPW
Bank Name: ING Bank Śląski
Reference: "Thriving in Communities & Organizations 2020" followed by your first & last name
Please ensure that the cost of money transfer is included in your payment. For foreign transfers we recommend using https://transferwise.com or paying via Revolut if you are a card holder of this service.
Please contact us if you have any questions or doubts concerning registration or contributions.
Cancellations
We will gladly refund what you have given minus:
200 PLN / 50 EUR to cover our administrative costs, if you cancel by April 24th, 2020.
1000 PLN / 250 EUR to cover venue costs in addition to administrative costs, if you cancel by May 14, 2020.
We offer no refunds, if you cancel after May 14, 2020.
We accept name changes (i.e. replacements). Please contact us to see what is possible.
About the retreat venue
The workshop will be held in Zagroda Ojrzanów which is located near Warsaw in beautiful surroundings. It is an amazing place with a small lake for swimming, bikes to rent, a forest to walk in, and great food. Due to the remote location, internet access is very limited. It takes half an hour by car from Warsaw Airport Okęcie (WAW) or the central train station and an hour from Modlin Airport (WMI). We are willing to support you concerning transport arrangements.
The venue offers wide choices for your accommodations. You can stay in a room, in a tent or even in a barn, sleeping on hay. Room and board costs are separate from the contributions toward the sustainability of the workshop team, and are given to a different organization. Room and board costs are non-negotiable amounts, and required by our host venue. You will pay in cash, only in Polish Zloty PLN, directly to the venue owners when you arrive. Room assignments are subject to availability and are first-come, first-served. While registering you will specify your preferences about accommodation, food and transportation.
How much for the lodging & food?
Please see options of food and accommodation for the whole retreat. Packages include meals starting from dinner on 19th June ending with lunch on 25th June.
All Meals + Bed + Coffee Breaks – 1140 PLN
All Meals + Tent + Coffee Breaks – 820 PLN (please bring your own sleeping bag, mat & tent)
All Meals + Barn + Coffee Breaks – 820 PLN (please bring your own sleeping bag & mat)
Lunch + Supper + Coffee Breaks – 630 PLN
Lunch + Coffee Breaks – 440 PLN
Coffee Breaks only – 190 PLN
Please feel free to contact us at thriving.in+communities.and.organizations@gmail.com about accommodations, meals and transportation, if you need more information before registering.
REGISTER
https://docs.google.com/forms/d/e/1FAIpQLSeELEyzj2mEHPp1oJjJEqGU1NxAqk-AbGn3OIQ3wcgFv4oxVw/viewform?usp=send_form